Profitt Report: Get ready for the game with healthy versions of tailgate food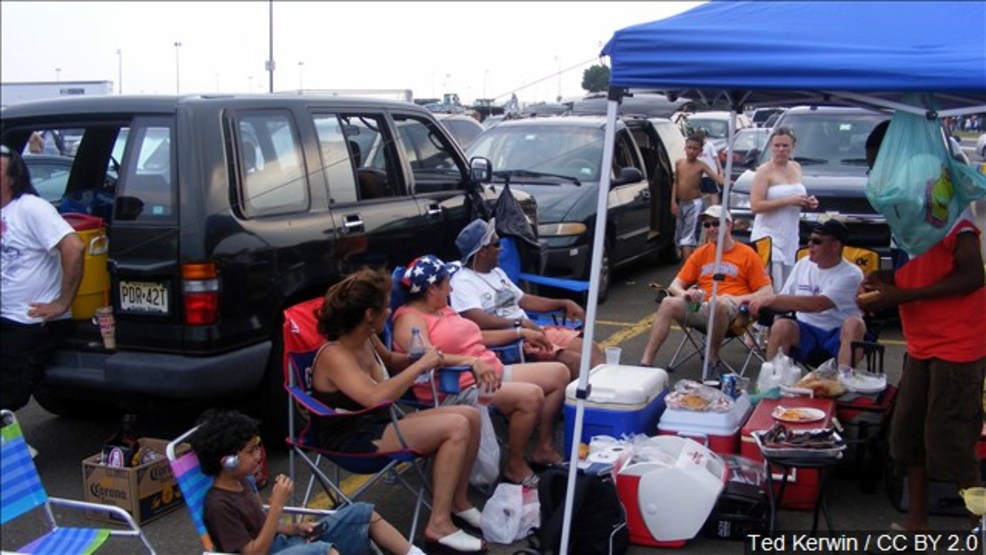 This weekend is one that divides families across the state of Michigan: it's the MSU vs. U of M football game! Tailgating is part of the fun but between the food, the grill and your set up, there's a little cost involved with the festivities.
"I invested in this canopy right here," said Ryan Doroshenko, while tailgating at Saginaw Valley State University," I probably got it for like $50, it was one of the best investments I've made."
To save money on food, he looks for sales at the store and splits costs between his friends.
"If a bunch of friends come out, throw in $5, throw on a bunch of hamburgers," he said.
We asked Hurley Medical Center Registered Dietitian Amanda Leddy for some inexpensive but healthy tailgate party food ideas.
"You can make eating healthy not so expensive," she said.
First, she put together a black bean & corn salsa, but it could also be eaten as a salad.
"That whole dish is going to cost less than $10," Leddy said. To view a similar recipe, please click here.
Next, Leddy shows us how to lighten up a party favorite: buffalo chicken dip.
"This is just an olive oil based mayo so it has a little less fat," she said, "then the hot sauce, of course you can't really get away from the sodium with this one, have to make it a little bit fun right?"
She mixes it with shredded rotisserie chicken and adds it to celery sticks for a healthy crunch.
"Put a little bit of blue cheese on top," she said, along with yogurt-based ranch dressing.
If you mixed up the whole chicken, that's a lot of dip, again, for about $10. For a similar recipe, please click here.
Last, we need dessert.
"This is actually a snack I eat quite often as night because everybody gets a little bit of a sweet tooth," Leddy said.
She mixes natural peanut butter, Greek yogurt and some honey together for a sweet, protein-filled treat. For a similar recipe, please click here.
The Profitt Report wants to hear from you - please send consumer questions and story ideas to ProfittReport@WSMH.com
Unmute